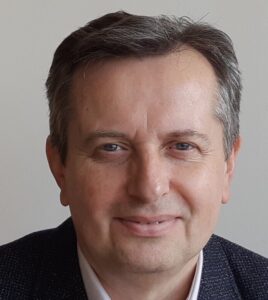 Imię i nazwisko
Sergiy A. Voitovich
Stopień naukowy
doktor nauk prawnych (PhD)
Uprawnienia
adwokat, Associate Professor in International law, the Honoured lawyer of Ukraine
Narodowość
Ukraina
Język
Ukraiński
Rosyjski
Angielski
Włoski
Dziedziny
Międzynarodowy arbitraż inwestycyjny
Nieruchomości
Prawo budowlane
Prawo cywilne i umowy cywilne
Prawo energetyczne i surowce
Prawo handlowe i umowy handlowe
Prawo handlowe międzynarodowe i międzynarodowe kontrakty handlowe
Prawo spółek
Projekty infrastrukturalne
Projekty inwestycyjne
Rok urodzenia
1959
Miejscowość
Kijów
Kraj
Ukraina
Kariera
Niezależny arbiter i konsultant. Były partner w ukraińskiej kancelarii prawnej Grischenko & Partners (1993-2022), były profesor nadzwyczajny/asystent na Kijowskim Uniwersytecie Państwowym, Wydział Prawa Międzynarodowego (1981-1994).
Doktor (PhD) prawa porównawczego i międzynarodowego (EUI, Florencja, 1993). Kandydat nauk prawnych (Kijowski Uniwersytet Państwowy, 1984).
Profesor nadzwyczajny prawa międzynarodowego, 1991.
Dr Voitovich występował jako arbiter, arbiter jedyny i arbiter przewodniczący w ponad 30 sprawach handlowych według Regulaminu ICAC i Regulaminu UNCITRAL.
Od 1998 roku dr Voitovich służył jako wiodący radca prawny, współradca prawny i konsultant w 12 postępowaniach arbitrażowych z udziałem inwestorów-państw na podstawie Regulaminu ICSID, Regulaminu Dodatkowego ICSID, Regulaminu UNCITRAL i Regulaminu SCC, w tym w 3 sprawach ECT. Jego kancelaria miała zaszczyt służyć jako wiodący doradca Ukrainy w pierwszej w historii Ukrainy sprawie inwestorskiej.
W 2008 roku na mocy Edyktu Prezydenta Ukrainy, S. Voitovich otrzymał rangę Honorowego Prawnika Ukrainy.
Publikacje
Dr Voitovich jest autorem ponad 100 profesjonalnych publikacji z zakresu prawa międzynarodowego i arbitrażu. Wybrane publikacje:
1. "International Investment Law in the Arbitration Process" (2019, 272 pages in English), author.
2. «International Investment Arbitration: Certain Tendencies and the Experience of Ukraine» (2012, in Russian), general editor and co-author.
3. «International Economic Organizations in the International Legal Process» (Martinus Nijhoff, 1994, in English), author
4. «The International Law. Basic Areas» (Section entitled «International Economic Law») (2004, in Ukrainian), co-author.
5. «The International Centre for Settlement of Investment Disputes (ICSID): Some Issues of Jurisdiction and Arbitration Proceedings» (2005, in Russian), co-author.
6. «The Principles of International Legal Regulation of Interstate Economic Relations» (1988, in Russian), author.
7. "Fork in the Road in Investment Disputes", The Indian Journal of Arbitration Law (Volume # 9, Issue # 1, July 2020).
8. Limitation Period with Respect to Investor-State Disputes. – Published in: International Commercial Arbitration: Modern Challenges. Kyiv, 2017, pp. 74-81.
9. Investor-State Claims with Respect to the Acts of Judiciary. – Published in: The Ukrainian Journal of Business Law, Vol. 1-2 , January-February 2016, pp. 34-37.
10. Is a Contract Claim to Money a Protected Investment under the Energy Charter Treaty? – Published in: European International Arbitration Review, 2015. Vol. 4, Issue 2, pp. 1-15.
11. Bifurcation of Jurisdiction from the Merits in Investment Disputes: Follow-up Observations to Kiev Arbitration Days 2012 – Published in: Court of Arbitration "Leviatan", Poland, "Arbitration e-Review" Special Issue 2013.
12. Agreed Settlement v. Unfavourable Award in Investment Arbitration – Published in: Journal of World Investment & Trade Vol. 13, Issue 5, 2012, ISSN 1660-7112, pp. 718-728.