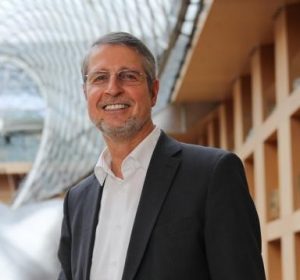 Name and surname
Peter Diedrich
Degree
Doctor of Law (Dr. iur.)
Professional titles
Lawyer and Notary Public
Nationality
Germany
Languages
Field
Capital markets and stock exchange
Civil law and civil contracts
Commercial law and commercial contracts
Company law
Corporate law
International arbitration
International commercial law and international commercial contracts
International investment arbitration
Investment arbitration
Investment projects
Labour law
Mergers and acquisitions
Real estate
Year of birth
1959
City
Berlin
Country
Germany
Career
Studied law at the Freie Universität Berlin.
In 1989 he was admitted to the German bar.
1989 – 2010, Dr. Peter Diedrich worked as an attorney and (equity) partner at law firms including Gaedertz, Haarmann Hemmelrath in the Berlin and Warsaw offices, Ernst & Young in the Berlin, Warsaw and Tel Aviv offices, and as the first German Managing Partner for Olswang in Berlin. In 1994, Peter received his doctor's degree from the Faculty of Law of Freie Universität Berlin.
In 1997, Peter was officially appointed as a notary in Berlin.
He is also admitted to the Polish Bar since 2007.
Since 2010 Dr. Peter Diedrich is the Managing Partner of DSC Legal in Berlin.
Since April 2013, Peter has served as Chair of the Global Steering Committee of the Real Estate practice group of IR Global, a multi-disciplinary professional services network that provides advice to companies and individuals across more than 155 jurisdictions around the world.
He has served from 1999 to 2019 as Chairman of the executive board of the Association of German-Polish Jurists (Deutsch-Polnische Juristen-Vereinigung).
Since 2019, he has been chairman of the board of the German Association "Job & Living" (Deutscher Verband "Job & Wohnen").
Since 2017, he has been Chairman of the Legal Commission of the Federal Association of Small and Medium-sized Enterprises (BVMW) and Deputy Chairman of the Arbitration Court of the German Association of Small and Medium-sized Businesses ("Bundesverband mittelständischer Wirtschaft – BVMW").
In October 2020, he was appointed to the Federal Economic Senate of the BVMW.
WWW webpage