Speakers
Dr. Leslie Ellis is a senior consultant at a litigation consulting firm in Washington, DC. She has been conducting research and advising clients on legal decision making for 25 years. She works with attorneys and witnesses on high-risk and complex civil cases to develop themes and trial strategies, witness preparation, voir dire, and jury selection. Dr. Ellis has been involved in hundreds of complex and high-stakes trials, regulatory hearings and arbitrations, including contract, fraud, antitrust, intellectual property, insurance, white collar crime, environmental, products liability, class action and labor & employment matters. She also frequently speaks and publishes on various aspects of legal decision making.
---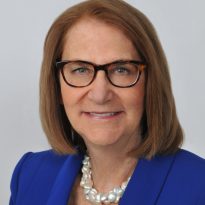 Edna Sussman is a full-time independent arbitrator and is the Distinguished ADR Practitioner in Residence at Fordham University School of Law. She was formerly a litigation partner at the law firm of White & Case LLP. Ms. Sussman has served as the chair, sole and co-arbitrator in over 200 complex commercial disputes and over 200 complex commercial mediations, both international and domestic, under various institutional rules and ad hoc involving contract interpretation, commercial transactions,  mergers/acquisitions, intellectual property,  pharmaceuticals, energy, franchises/distributorships, insurance, telecommunications, partnership and joint venture, financing and banking transactions, accounting, environment, securities, hospitality, aviation and professional liability. Ms. Sussman is a member of the panel of many of the leading dispute resolution institutions including the AAA, ICDR, AAA/ICDR Energy Arbitrators list, CPR, Hong Kong, Singapore, South China, Shanghai, Australia, Swiss, Vienna, Korea, Kuala Lumpur, Vietnam, Brazil, British Columbia, and Dubai, U.S. Institute for Environmental Conflict Resolution, Financial Industry Regulatory Authority, and the National Futures Association and is listed by the ICC.
Ms. Sussman is the former Chair of the New York International Arbitration Center and sat for many years on the Board of the American Arbitration Association. She is the former and founding chair of the AAA-ICDR Foundation and is a past President of the College of Commercial Arbitrators. Ms. Sussman is a fellow of the Chartered Institute of Arbitrators and certified by the International Mediation Institute. She is a former Chair of the Dispute Resolution Section of the NYS Bar Association and serves as co-editor-in-chief of the NY Dispute Resolution Lawyer. Ms. Sussman has lectured and published widely on arbitration and mediation.
---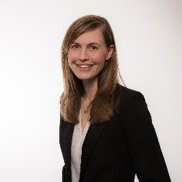 Catherine Anne Kunz is a Partner at LALIVE in Geneva, Switzerland. Catherine is dual-qualified in Switzerland and in England and Wales (solicitor) and specialises in international arbitration, in particular in the energy, telecommunications and engineering sectors.
Catherine is a member of the editorial board of the ASA Bulletin, the Swiss Arbitration Association's journal, is currently Co-Chair of the Swiss Arbitration Association's below 40 group (ASA below 40) and immediate past regional representative (Europe) for the LCIA Young International Arbitration Group (YIAG). Catherine has been listed in Who's Who Legal: Arbitration – Future Leaders in 2017, 2018, 2019 and 2020.
---
Adelina Prokop is a qualified Polish advocate and a partner in the Dispute Resolution Department of Clifford Chance Warsaw. She focuses on dispute resolution in commercial, financial and international law. In particular, she specialises in investment arbitration.
Adelina has vast experience acting for clients in court and arbitration proceedings gained in Clifford Chance's Warsaw and London offices. She acts for foreign investors in international investment arbitration. She has acted in arbitration proceedings in Paris, London, Geneva, Brussels and Warsaw. She represents banks, financial institutions and auditors before the common courts and the Court of Justice of the EU. She has also advised clients from the energy, telecommunications, infrastructure and real estate sectors, as well as in disputes concerning unfair competition and M&A.
---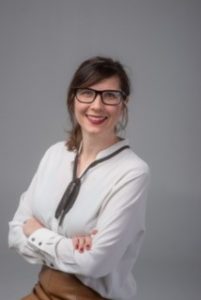 Petra Pataki is an Of Counsel at Queritius. She focuses her practise on high-stakes international and domestic commercial disputes and litigation with international elements before Hungarian courts. She has experience handling such cases before various arbitral forums, including the International Chamber of Commerce (ICC), the Vienna Arbitral Centre (VIAC), the Permanent Arbitration Court attached to the Hungarian Chamber of Commerce and Industry (MKIK), as well as ad hoc arbitration under the rules of the United Nations Commission on International Trade Law (UNCITRAL).
Petra's experience includes arbitration cases brought under various types of commercial and construction contracts. Her litigation experience extends to commercial, regulatory, and labour law disputes, as well as at all levels of court. Petra has worked across a multitude of industry areas, including the transportation, manufacturing, retail, IT, and energy sectors and has advised clients with their disputes pre- and post-litigation.
Petra is completing her studies as a psychologist and draws on her knowledge as a negotiator to support her experience. Her main area of interest is how memory distortions occur and how to prevent biases in judicial proceedings.
---
Giacomo Rojas Elgueta is a founding partner of D|R Arbitration & Litigation and an Associate Professor of Private Law at Roma Tre University, School of Law. He is also licensed as Full Professor of Comparative Law. Giacomo specializes in commercial and investment arbitration and complex litigation, acting as counsel, expert witness and arbitrator. As counsel, he regularly represents domestic and foreign clients in a wide range of corporate and commercial disputes across a variety of industries. Giacomo has acted as sole arbitrator and co-arbitrator in various arbitration proceedings, both ad hoc and under the rules of the ICC and the Milan Chamber of Arbitration with seat in different countries including Italy and Switzerland. He has been appointed by the Italian Republic as expert witness in three investment arbitration proceedings under the rules of ICSID and SCC, and he has acted as expert on Italian law before U.S. state and federal courts. Giacomo is past Co-Chair of ArbIt (Italian Forum on International Arbitration and ADR).
---
Ragnar Harbst is a partner with Baker McKenzie in Frankfurt, qualified as a lawyer in Germany and England & Wales. He focuses on international arbitration, both as counsel and as arbitrator, in infrastructure projects and corporate matters. Ragnar acts as the co-Chair of the ICC Task Force on Maximizing the Probative Value of Witness Evidence in Arbitration, dealing with fact witness memory. He also authored the book "A Counsel's Guide to Examining and Preparing Witnesses in International Arbitration" and is a lecturer on Legal Writing at the University of Frankfurt.
---
Justyna Szpara – Advocate, partner and head of dispute resolution practice group at Łaszczuk & Partners.
For more than 15 years she has been advising and representing Polish and international clients in commercial disputes in litigation and in domestic and international arbitration disputes, especially regarding M&A, real estate, construction contracts, investment projects, commercial law and commercial contracts.
She has been involved as a counsel in a number of high-profile arbitrations under the rules of the Court of Arbitration at the Polish Chamber of Commerce, Lewiatan Arbitration Court, ICC and UNCITRAL as well as post-arbitration litigations. Her experience includes also advising and representing clients in investment arbitrations.
She advises also on construction law, infrastructure projects, mergers & acquisitions, real estate transactions, commercial real estate tenancy and lease.
Justyna Szpara is a listed arbitrator for the largest in Poland, the Court of Arbitration at the Polish Chamber of Commerce and Lewiatan Court of Arbitration. Her experience includes being an arbitrator or presiding arbitrator in several dozen proceedings under the rules of permanent courts of arbitration as well as ad hoc arbitrations.
She has been recommended by international rankings Chambers Europe and Chambers Global in the field of dispute resolution and among the Most in Demand Arbitrators. She has been recommended by The Legal 500 EMEA among twelve leading individuals in the field of dispute resolution. She has been also recommended by the Best Lawyers in Poland ranking in the field of arbitration and mediation and in the field of litigation and by the Expert Guides to Commercial Arbitration since 2015. She is recommended by Who's Who Legal Arbitration: Future Leaders – Partners. In 2012, she was placed in the top position in Rising Stars, a ranking of young Polish lawyers organised by the largest Polish legal daily, Gazeta Prawna, and LexisNexis publishers.
Her social involvement includes serving as board member of the International Association of Young Lawyers (AIJA); currently she has been appointed the Honorary Member. She was a member of the Board of the Polish Arbitration Association. As of 2018, Justyna has been the Vice-President of the Polish National Committee of the International Chamber of Commerce (ICC Poland).
She is the author or co-author of numerous publications on arbitration.
---
Paolo Marzolini is a founding partner of Patocchi & Marzolini, an international arbitration law firm based in Geneva. Paolo acts as counsel representing clients and sits as arbitrator in a number of jurisdictions under various sets of arbitration rules (including, but not limited to, the ICC Rules, Swiss Rules, UNCITRAL Rules, DIAC Rules and WIPO Rules).
Paolo's practical experience includes the following systems of law: Italian, Swiss, French, English, Spanish, US, German, Dutch, Bahamian, Libyan, Iranian, Qatari, Emirati, Egyptian, Chinese, South Korean and Japanese.
Paolo has worked in the international dispute resolution departments of leading law firms in Geneva and London; his expertise includes construction disputes, IP disputes, turnkey contracts, consultancy agreements, joint venture agreements, agency, licensing in the pharma industry, state contracts, contracts in the aviation industry, M&A and post-M&A disputes, gas price review disputes, banking and finance disputes, sport and sponsoring disputes, and commodities disputes.
Paolo regularly represents clients in arbitration-related matters before the Swiss Federal Supreme Court as well as Italian Courts.
He has published extensively on international arbitration and is often called as lecturer in seminars dealing with arbitration-related matters.
Paolo is admitted in Italy and Switzerland.
---
Christoph Müller –  Professor in private law (teaching Specific Contracts, Comparative Private Law and European Private Law, and Tort law) at the Faculty of Law, University of Neuchâtel (since 2006). He specialize in International commercial contracts, corporate law, private international law; Swiss, German, French, UK and US law. Presiding, sole and co-arbitrator, as well as legal expert in more than 150 international and domestic arbitrations (ICC, Swiss Rules, LCIA, SCC, UNCITRAL, TAS, WIPO, ad hoc).
Member of the ASA Board and its Executive Committee; Member of the panel of arbitrators of ICC Switzerland; Member of the Arbitration Court and the Court's Special Committee of the Swiss Chambers' Arbitration Institution; Founding Member and Head Lecturer of the CAS in Arbitration and the Swiss Arbitration Academy.