Conference Partners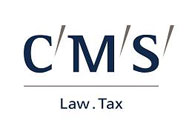 CMS Cameron McKenna is an award-winning, full service international commercial law firm advising businesses, financial institutions, governments and other public sector bodies. We provide comprehensive legal advice in all areas of law. We are one of the largest and the most experienced international law firm operating in Poland, present on the market for nearly 20 years. There are almost 140 lawyers in the Warsaw office, who offer legal support and advice to clients operating in various industry sectors. CMS Cameron McKenna is a co-founder of CMS – a network of law firms with the most extensive European footprint, employing nearly 5 000 people in 48 cities across 29 countries.
Clifford Chance is one of the leading international law firms in Poland. We have dedicated Construction and Dispute Resolution teams, both ranked Band 1 in Poland by Chambers Europe legal directory. We have a wide range of expertise in relation to the development of real estate, energy, and industrial projects, as well as a long record of experience in contracts based on forms such as FIDIC and AIA. Our experienced dispute resolution lawyers have successfully represented both Polish and international companies and financial institutions in many construction, projects and investment disputes.
Long-time market leader Keating Chambers "continues to blaze a trail in construction law."  Ever-present in the leading matters of the day, it houses " the finest barristers and extremely helpful, down-to-earth clerks – it's service with a smile all round."  Solicitors readily recognise the value on offer here, noting that "Keating enhances our business and our reputation with our clients."  Over the last year, members have acted in many of the most noteworthy construction cases around, both domestically and worldwide.  In all their dealings they have enhanced an already glittering reputation. (Chambers and Partners 2010).  In September 2009, Keating Chambers won the title "Construction Set of the Year" at the annual Bar Awards for the fourth consecutive year, by "excelling in both international and domestic construction markets", in the words of the judges' citation.
Keating Chambers has 50 barristers, including 22 Queen's Counsel, 28 Juniors and three door tenants/practising associate members.  This means that assistance is available for construction disputes of every type and size, from a domestic party wall case to a multi-million pound claim in an oil and gas industry project.  As Legal 500 commented its 2008 Directory: "strength across the board is excellent".
Keating Chambers was named after its Head of Chambers in 1993, Donald Keating QC, author of the leading text-book 'Keating on Building Contracts', but has been providing high quality advice and advocacy in construction law for over 50 years.  It has produced a number of eminent judges in that time: Lord Justice Dyson,Sir Anthony May (President of the Queen's Bench Division), Sir Vivian Ramsey and Sir Peter Coulson.  The combination of traditional legal excellence with innovative commercially-focussed thinking and extensive construction experience explains why barristers from Keating Chambers represent a natural choice for solicitors and clients requiring genuine specialists.
Established in 1991, Sołtysiński Kawecki & Szlęzak (SK&S) is one of the leading law firms in Poland, serving both Polish and foreign businesses. SK&S currently employs over one hundred attorneys and provides the highest standard of legal services across all areas of business activity. Combining a theoretical reflection on law (SK&S employs several past and current academic authorities on Polish law) with a focused emphasis on practical solutions, SK&S is uniquely equipped to deal effectively with the most complicated legal issues present in complex business transactions. For many years, SK&S and its attorneys have been recognized prominently in rankings and international specialist publications.
White & Case, a leading international law firm, provides a full scope of legal advisory services, offering support for all business matters, including transactions and disputes, as well as legal assistance in day-to-day company operations. We combine our knowledge of Polish law and thorough understanding of the Polish economy with the global resources of our firm. Through the extensive network of White & Case offices worldwide, with the continuous cooperation of lawyers from various countries, we are able to assist in the most complicated cross-border transactions. We can offer our clients services in connection with both their investment plans in Poland and expansion plans to other markets, in particular, the Central and Eastern European.
Wierzbowski Eversheds, one of Poland's leading law firms, combines international legal expertise and local know-how to offer clients top-quality legal services. Since 2005 the firm is a member of Eversheds International, one of the largest legal networks in the world, with nearly 5,000 people in 46 offices across Europe, the Middle East, Africa and Asia. At Wierzbowski Eversheds, more than 60 lawyers practice in specialised teams led by highly experienced attorneys and legal advisers. They advise clients on a full range of business-related issues. Wierzbowski Eversheds is a leader in the areas of project finance, public procurement, personal data protection, pharmaceutical law, competition law (including litigation regulatory disputes in telecommunications as well as litigation and arbitration in commercial matters), mergers and acquisitions, and property law. The firm has also won numerous recommendations with regard to corporate law, intellectual property law and labour law.