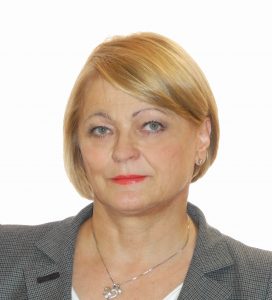 Name and surname
Teresa Stecyk-Kalwas
Degree
master of laws
Professional titles
legal advisor
Nationality
Poland
Languages
Field
Administrative law
Business law
Civil law and civil contracts
Commercial law and commercial contracts
Construction law
Labour law
Year of birth
1954
City
Warsaw
Country
Poland
Career
A graduate of UMCS, Faculty of Law and Administration in Lublin. After passing the judicial exam (1979) and for the position of a legal advisor at the State Commercial Arbitration in Lublin (1980), she began to practice as a legal advisor under an employment contract, and from 1992 to her own law firm in Lublin. Then, until 2001, until 2012, full-time work at the Ministry of Finance, Department of Financial Information, then at the Headquarters of the National Bank of Poland in Warsaw.
For many years associated with the self-government of legal advisers. Vice-chairman of the Committee for European Law at the KRRP (1999-2003), member of the Presidium of the KRRP (2007-2010), Chairwoman of the Committee for Applications at the KRRP (2003-2010; 2012- 2013), member of the KRRP (2003-2020).
Since 2003, he has been an Arbitrator at the Court of Arbitration at K.I.G in Warsaw. Since 2003, she has participated in approximately 100 arbitration proceedings.
Publications
Co-author – Zawód radcy prawnego. History of the Profession and the rules of its performance – edited by Arkadiusz Bereza (W-wa OBSiL KRRP); Author of the article The right to obtain information on the activities of professional self-government bodies of legal professions in the light of the Act on Access to Public Information – Review of the jurisprudence (Glosa Prawo Gospodarcze Nr 4 z 2017 r., wyd. Wolters Kluwer); The author of articles on the amendments to the Act on legal advisers of 2005 and issues in the field of counteracting money laundering ("Radca prawny", "Prawnik")