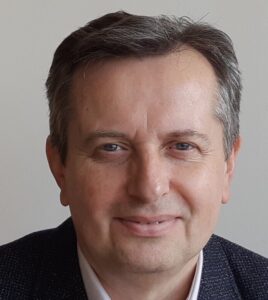 Name and surname
Sergiy A. Voitovich
Degree
Doctor of law (PhD)
Professional titles
attorney-at-law, Associate Professor in International law, the Honoured lawyer of Ukraine
Nationality
Ukraine
Languages
Ukrainian
Russian
English
Italian
Field
Civil law and civil contracts
Commercial law and commercial contracts
Company law
Construction law
Energy law and raw materials
Infrastructure projects
International arbitration
International commercial law and international commercial contracts
International investment arbitration
Investment arbitration
Investment projects
Real estate
Year of birth
1959
City
Kyiv
Country
Ukraine
Career
Independent arbitrator and consultant. Former partner at Ukrainian law firm Grischenko & Partners (1993-2022), former Associate Professor/Assistant Professor of Kyiv State University, Department of International law (1981-1994).
Doctor (PhD) of comparative and international law (EUI, Florence, 1993). Candidate of legal science (Kyiv State University, 1984).
Associate Professor in international law, 1991.
Mr Voitovich acted as an arbitrator, sole arbitrator and presiding arbitrator in more than 30 commercial cases under the ICAC Rules and UNCITRAL Rules.
From 1998 Dr. Voitovich has served as leading counsel, co-counsel and consultant in 12 investor-state arbitration proceedings under ICSID, ICSID Additional Facility, UNCITRAL and SCC Rules, including 3 ECT cases. His firm had the privilege of serving as leading counsel to Ukraine in the first investor-state case in Ukraine's history.
In 2008 by the Edict of the President of Ukraine, S. Voitovich was given the rank of the Honoured lawyer of Ukraine.
Publications
Dr. Voitovich is the author of more than 100 professional publications on international law and arbitration. Selected publications:
1. Book entitled "International Investment Law in the Arbitration Process" (2019, 272 pages in English), author.
2. Book entitled «International Investment Arbitration: Certain Tendencies and the Experience of Ukraine» (2012, in Russian), general editor and co-author
3. Monograph entitled «International Economic Organizations in the International Legal Process» (Martinus Nijhoff, 1994, in English), author
4. Textbook entitled «The International Law. Basic Areas» (Section entitled «International Economic Law») (2004, in Ukrainian), co-author.
5. Monograph entitled «The International Centre for Settlement of Investment Disputes (ICSID): Some Issues of Jurisdiction and Arbitration Proceedings» (2005, in Russian), co-author.
6. Textbook entitled «The Principles of International Legal Regulation of Interstate Economic Relations» (1988, in Russian), author.
7. Article entitled "Fork in the Road in Investment Disputes", The Indian Journal of Arbitration Law (Volume # 9, Issue # 1, July 2020).
8. Limitation Period with Respect to Investor-State Disputes. – Published in: International Commercial Arbitration: Modern Challenges. Kyiv, 2017, pp. 74-81.
9. Investor-State Claims with Respect to the Acts of Judiciary. – Published in: The Ukrainian Journal of Business Law, Vol. 1-2 , January-February 2016, pp. 34-37.
10. Is a Contract Claim to Money a Protected Investment under the Energy Charter Treaty? – Published in: European International Arbitration Review, 2015. Vol. 4, Issue 2, pp. 1-15.
11. Bifurcation of Jurisdiction from the Merits in Investment Disputes: Follow-up Observations to Kiev Arbitration Days 2012 – Published in: Court of Arbitration "Leviatan", Poland, "Arbitration e-Review" Special Issue 2013.
12. Agreed Settlement v. Unfavourable Award in Investment Arbitration – Published in: Journal of World Investment & Trade Vol. 13, Issue 5, 2012, ISSN 1660-7112, pp. 718-728.