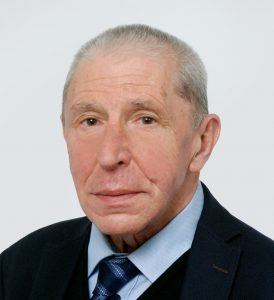 Name and surname
Jacek Krauss
Degree
PhD of Law
Professional titles
Attorney at law
Nationality
Poland
Languages
Field
Banking law
Business law
Civil law and civil contracts
Commercial law and commercial contracts
Company law
Insurance law and liability for damages
Real estate
Year of birth
1949
City
Warsaw
Country
Poland
Career
Of counsel at Law Office- Linklaters C. Wiśniewski i Wspólnicy  Spółka Komandytowa Dean of the Faculty of Administration at High School of  Public Administration in Ostrołeka-lecturer of civil law.
Publications
Permissibilityof limiting the scope of usufruct by excluding the  usufructuary's right to derive benefits- commentary on Supreme Court judgement of 6 November 2014 , II CSK 53/14 GLOSA NR 2 2017
Le contrat de garantie a la lumiere  du droit civil polonais – dilemmes de construction [dans :] La reforme du droit des contrats en France – reflexions de juristes europeens  (red.) Mariola Lemmonier, Reiner Schulze, Dagmara Skupień  Wyd. Uniwersyteu Łódzkiego , Łódź,2019s.171-185;
The liability of the partners for the obligations of the partnerships [in] One hudred years of the polish commercial law- Jubilee Book dedicated to Profesor Andrzej Kidyba Vol.I red scientific Małgorzata Dumkiewicz, Katarzyna Kopaczyńska -Pieczniak , Jerzy Szczotka, Wolters KluwerWarszawa 2020, p. .685-702.
WWW webpage